A list of upcoming software testing conferences, software quality assurance and DevOps events taking place in 2022 all over the world (USA, Canada, Europe, UK, Germany, France, Netherlands, India, China, Australia, etc.). These conferences discuss software quality assurance, test automation, open source testing tools, agile testing, Selenium, mobile testing, web testing, load testing, DevOps, continuous delivery or test management. You can find them using upcoming and past conferences schedule in the next months.
If you want your software testing conference or software quality and DevOps event to be listed on this web site or to know more about how to promote them with a partnership with SoftwareTestingMagazine.com and a presence in the Methods & Tools software development magazine monthly newsletters and on the Software Development Conferences web site, use our contact form to start the dialogue.
!!! Please note that due to the current situation with the coronavirus (COVID-19), all events listed below might switch to a virtual online format, be postponed or cancelled according to the decisions of local authorities !!!
Partner software testing & DevOps conferences
* South East European Software Testing Conference (SEETEST), Sofia, Bulgaria, September 29-30 2022
South East European Software Testing Conference is the annual conference, which is organized by the South East European Testing Board (SEETB), together with Quality House. SEETEST is an event in the area of software testing and software quality management.
* Pacific Northwest Software Quality Conference, Portland, USA, October 10-12 2022
The Pacific NW Software Quality Conference (PNSQC) is an event taking place in Portland since 1983 that aims at achieving higher quality software through knowledge exchange. PNSQC's mission is to enable knowledge exchange to produce higher quality software. We seek to increase the awareness of the importance of software quality. As a non-profit corporation, we seek to promote software quality by providing education and opportunities for information exchange within the software community. PNSQC provides opportunities to demonstrate, teach and exchange ideas on both proven and leading edge software quality practices.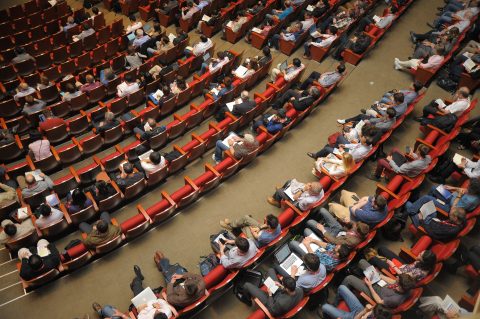 Software testing conferences yearly calendar
January
Software Quality Days, Vienna, Austria, January 18-20 2022
devopsdays Aarhus, Aarhus, Denmark, January 25-26 2022, https://devopsdays.org/events/2022-aarhus/welcome/
Spanish Test Academy, Barcelona, Spain, January 30 2020, http://www.spanishtestacademy.com/barcelona/en.html
February
European Testing Conference, Amsterdam, Netherlands, February 6-7 2020, http://europeantestingconference.eu/
Automation Guild Online Conference, February 7-11 2022, https://guildconferences.com/
DevOps & Test Automation Delivery Excellence, Minsk, Belarus, February 14-15 2020, https://delex-conf.com/
Geekle QA Global Summit, Online, February 15-16 2022, https://events.geekle.us/qa/
Selenium Camp, Kiev, Ukraine, February 21-22 2020
QA or the Highway, Columbus, USA, February 22 2022
March
Test Automation & Digital QA Summit, Tel Aviv, Israel, March 1 2022, https://www.testingmind.com/event/
Test Automation and Digital QA Virtual Summit USA, March 3-4 2022, https://www.testingmind.com/event/
TEST-IT Africa, Johannesburg & Cape Town, South Africa, March 2020, http://testitafrica.com/ (postponed)
Test & Quality, Copenhagen, Denmark, March 3-4 2021, https://dstb.dk/konference-2021/ (cancelled)
The Devops Conference, March 8-9 2022, Online, https://www.thedevopsconference.com/
DevOps Gathering, Bochum, Germany, March 9-11 2020, http://devops-gathering.io/
QA&TEST Safety and Security, March 24-25 2022, Online, https://safety.qatest.org/?lang=en
DevOps Talks, Melbourne, Australia, March 24-25 2022, https://devops.talksplus.com/
European Conference of Software Quality Assurance SQA Days, Warsaw, Poland, March 20-21 2020, https://sqadays.eu/
DevOps Talks, Auckland, New Zealand, March 29-30 2022, https://devops.talksplus.com/
April
IEEE International Conference on Software Testing, Verification and Validation, April 4-13 2022, https://icst2022.vrain.upv.es/
Testing Stage, Kiev, Ukraine, Kyiv, Ukraine, April 15 2022, https://testingstage.com/
STAREAST Testing Conference, Orlando, USA + Online, April 24-29 2022, https://stareast.techwell.com/
May
German Testing Day, Frankfurt am Main, Germany, May 3-4 2022 (virtual)
Software Test Professionals Conference Spring, San Washington DC, USA, May 5-6 2022, https://www.stpcon.com/
DevOpsDays Chicago, Chicago, USA, May 10-11 2022, https://devopsdays.org/events/2022-chicago/welcome/
Testing Festival, Online, May 12-14 2021, https://testingfestival.com/
SQA Days, International Conference of Software Quality Assurance, St. Petersburg, Russia, May 16-17 2021, https://sqadays.com/en/index
DevOps Enterprise Summit, Online, May 18-20 2021, https://events.itrevolution.com/eur/
RoboCon, Helsinki, Finland, May 19-20 2022, http://robocon.io/
ACM/IEEE International Conference on Automation of Software Test, Online, May 21-22 2022, https://conf.researchr.org/home/ast-2022
National Software Testing Conference, London, UK, May 27-28 2020
June
CukeFest, London, UK, June 2020
Nordic Testing Days, Tallinn, Estonia, June 2-4 2021
FailConf, Online, June 5-6 2021, https://www.thetesttribe.com/failqonf/
QA Talks – UK & Europe Edition Global Summit, Online, June 5-6 2021, https://www.tech-talks.info/global-summit
Italian Software Testing Forum, Online, Italy, June 8 – November 9 2021
Romanian Testing Conference, Online, Romania, June 9-10 2021
TestingCup, Lodz, Poland, June 10-11 2019, http://testingcup.pl/ (next event 2021)
WeTest.Athens, Athens, Greece, June 12 2020, https://wetest-athens.gr/
AppiumConf, Bengaluru, India, June 13-15 2019, https://appiumconf.com/
expoQA, Madrid, Spain, June 15-17 2020
Test Leadership Congress, New York, USA, June 15-19 2020
Test Automation Day, Utrecht, Netherlands, June 17-18 2020
Selenium Conference India, Bengaluru, India, June 18-20 2020, https://seleniumconf.in/
Quality Excites, Gliwice, Poland, June 19-20 2020
Agile Testing Days USA, Chicago, USA, June 20-24 2021, https://agiletestingdays.us/
CD Con Continuous Delivery Conference, Online, June 21-25 2021, https://cd.foundation/
SAEC Days, Munich, Germany, June 28-30 2022, https://www.saec-days.de/
July
Test Automation & Digital QA Virtual Summit, Oceanic, July 8-9 2021, https://www.testingmind.com/event/testautomationsummit21-oceanic-virtual/
International Symposium on Software Testing and Analysis ISSTA, Online, July 11-17 2021, https://conf.researchr.org/series/issta
Test Automation & Digital QA Virtual, Melbourne, Australia, July 16 2021, https://www.testingmind.com/event/testautomationsummit21-melbourne/
Test Automation & Digital QA Virtual, Sidney, Australia, July 22 2021, https://www.testingmind.com/event/testautomationsummit21-sydney/
ChinaTest, Beijing, China, July 15-19 2019
August
TestingUY, Montevideo, Uruguay, August 2-7 2021, https://testinguy.org/ (Online)
CAST Conference of the Association for Software Testing, Austin TX, USA, August 3-6 2020
DevOps Talks, Singapore,August 17-19 2020, https://devops.talksplus.com/ (next event 2022)
IEEE International Conference on Artificial Intelligence Testing, Oxford, UK, August 23-16 2021, http://ieeeaitests.com/ (virtual conference)
SoCraTes Germany, Soltau, Germany, August 27-30 2020 (cancelled)
September
TestCon, Online + Vilnius, Lithuania, September 7-9 2021, http://www.testcon.lt/
Softec Asia, Kuala Lumpur, Malaysia, September 7-9 2021
OnlineTestConf, September 13-14 2022, https://onlinetestconf.com/
Journée Française des Tests Logiciels, Paris, September 14 2021
Swiss Testing Day, Zurich, Switzerland, September 14 2021
DevOps Fusion, Zurich, Switzerland, September 14 2021, https://devops-fusion.com/
TestCon, Moscow, Russia, September 7-9 2021, https://testconf.ru/
SoftTest, Dublin, Ireland, September 16 2020, http://softtest.ie/ (Online / Free)
DevOpsDays Houston, Houston, USA, September 21-22 2021, https://devopsdays.org/events/2021-houston/welcome/
Targeting Quality Conference, Cambridge, Canada, September 21-22 2020, http://kwsqa.org/conference/ (cancelled, next event 2022)
QA ATL Open Space SQA Conference, Atlanta, USA + Online, September 20-24 2021, https://www.qaatl.com/
STeP-IN SUMMIT Bangalore, Online, Bangalore, India, September 23-24 2021, https://stepinsummit.stepinforum.org/
QA Fest, Kiev, Ukraine, September 25-26 2020, http://qafest.com/en/ (next event 2022)
South East European Software Testing Conference (SEETEST), Sofia, Bulgaria, September 29-30 2022 http://seetest.org/
EuroSTAR Software Testing & QA Conference, September 28-30 2021, Online, https://conference.eurostarsoftwaretesting.com/
Software Test Professionals Fall, St. Louis, MO, USA, September 27-29 2021, https://www.stpcon.com/
TACON Konferenz zur Testautomatisierung, Online + Leipzig, Germany, September 28-29 2021, https://tacon-konferenz.de/
October
QA: Challenge Accepted, Sofia, Bulgaria, October 2 2021, https://www.qachallengeaccepted.com/
Argentesting, Buenos Aires, Argentina, October 3-4 2019, http://argentesting.com/ (2020 event suspended)
STARWEST Software Testing Conference, October 3-8 2021, Anaheim, CA, USA, http://starwest.techwell.com/
SeleniumConf, London, UK, October 7-8 2019, https://seleniumconf.co.uk/
TestIstanbul Conference, Istanbul, Turkey, October 7-8 2021, https://testistanbul.org/
Theory And Practice Of Software Testing. Riga, Latvia, October 9-10 2019, http://www.tapost.org/ (next event 2021)
Pacific Northwest Software Quality Conference, Portland, USA, October 11-13 2021, https://www.pnsqc.org/
DevOps Summit, Amsterdam, Netherlands, October 12 2021, https://www.devopssummitamsterdam.com/ (local + online)
SoCraTes France, Uchaux, France, October 17-20 2019, https://socrates-fr.github.io/
SeleniumConf, Chicago, USA, October 18-19 2018, https://www.seleniumconf.us/ (2019 in London, UK)
QA&TEST Embedded, Online, October 20-22 2021, https://embedded.qatest.org/?lang=en
User Conference on Advanced Automated Testing (UCAAT), Bordeaux, France, October 22-24 2019, https://ucaat.etsi.org/
Agile & Automation Days, Krakow, Poland, October 26-27 2020, http://aadays.pl/
Quest for Quality, Dublin, Ireland, October 27-28 2020, http://questforquality.eu/ (online)
QA&TEST, Bilbao, Spain, October 28-30 2020 (virtual conference)
ASQT Conference for Software Quality, Test and Innovation, Bozen/Bolzano, Italy, October 29 2020
November
Hungarian Software Testing Forum, Budapest, Hungary, November 3-5 2020, http://www.hustef.hu/ (online)
Continuous Lifecycle, Mannheim, Germany, November 3-6 2020, https://www.continuouslifecycle.de/ (local or online?)
Testing Day Bolivia, Online, November 5-6 2021, https://testingbolivia.com/
Agile Testing Days, Berlin, Germany, November 8-13 2020 (local/online)
TESTCON 2019 London, London, UK, November 7 2019, https://www.clavent.com/testcon-2019-london/
Testing United, Vienna, Austria, November 7-8 2019, https://testingunited.com/
DevOps Days, Montreal, Canada, November 10-11 2020, https://devopsdays.org/events/2020-montreal/welcome/
All Day DevOps, November 12 2020, online, https://www.alldaydevops.com/
The QA Financial Forum, New York, USA, November 13 2019
SoCraTes Belgium, La Roche-en-Ardenne, Belgium, November 14-17 2019
The QA E-commerce Forum, New York, USA, November 14 2019
Innovations in Software Technologies and Automation Conference, Sofia, Bulgaria, November 14-15 2019, https://www.istacon.org/
Google Test Automation Conference (GTAC), London, UK, November 14-15 2017 (2017 & 2018 events cancelled, should be back in 2019?)
XXIV International Conference of Software Quality Assurance "Software Quality Assurance Days", Minsk, Belarus, 15-16 November 2019, https://sqadays.com/en/index
TestJS Summit, Online, November 18-19 2021, https://www.testjssummit.com/
Testing Portugal, Lisbon, Portugal, November 19 2019, https://testingportugal.pstqb.pt/
EXTENT Software Testing and Trading Technology Trends, New York, USA, November 19 2020, https://extent.exactpro.com/
Dutch Testing Day, Zwolle, Netherlands, November 20 2019, http://www.testdag.nl/
ConTEST NYC, New York, USA, November 20-22 2019, http://contest-nyc.testmastersacademy.org/
Paris TestConf, Paris, France, November 22-26 2021, https://paristestconf.com/ (Online)
Performance Now, Amsterdam, The Netherlands, November 21-22 2019, https://perfnow.nl/
TESTCON 2019 Manila, Manila, Philippines, November 22 2019, https://www.clavent.com/testcon-2019-manila/
Ankara Testing Days, Ankara, Turkey, November 23 2021, https://ankaratestingdays.com/
Let's Test South Africa, Johannesburg, South Africa, November 24-26 2019
Software-QS-Tag, Frankfurt on the Main, Germany, November 25-26 2020, http://www.qs-tag.de/en/
Spanish Test Academy, Madrid, Spain, November 26 2019, http://www.spanishtestacademy.com/
Nordic Test Forum, Tallinn, Estonia, November 26-27 2019, http://www.nordictestforum.org/
DevOps Days, Berlin, Germany, November 27-28 2019, https://devopsdays.org/events/2019-berlin
December
Fall OnlineTestConf, December 3-4 2019, http://www.onlinetestconf.com/
The QA E-commerce Forum, London UK, December 4 2019
International Software Testing Conference, Bangalore, India, December 5-6 2019
Heisenbug, Moscow, Russia, December 5-6 2019, https://heisenbug-moscow.ru/en/
DevOps Days, Moscow, Russia, December 7 2019, https://devopsdays.org/events/2019-moscow
DevOps Days, Shanghai, China, December 8 2019, https://devopsdays.org/events/2019-shanghai