The management of test environments is an area mostly neglected in software development projects. In this article, Niall Crawford discusses the basic requirements of test environment management and explains the benefits this activity provides.
Author: Niall Crawford, Enov8, https://www.enov8.com/
The State of Play Today
Despite most IT projects spending 95% of their time in non-production IT environment the art of "Test Environment Management" (TEM) still appears to be an area of confusion and neglect. This area is often inhibited by use of clumsy and non-fit-for-purpose methods, for example using non-scalable and/or non-integrable information management tools like spreadsheets and emails.
A disregard or neglect that loses testing around 20-30% productivity yearly and negatively impacts sister projects teams including development and operations. Disruptions that ultimately manifest themselves in project delivery delays and unexpected cost blow-out that can be attributed to excess Infrastructure, licensing or service.
Definition: Test Environment Management (TEM) is the act of understanding your cross-life-cycle IT environments and establishing proactive controls to ensure they are effectively used, shared, rapidly serviced and provisioned and/or deleted in a timely manner.
Solving the TEM Challenge
In the hope to educate and raise the bar on TEM, this article provides a quick overview of several "IT & Test Environment Management best practices" from Enov8. Enov8 is a leading "Enterprise Intelligence" solution provider that promotes IT delivery efficiency and "DevOps at Scale" through effectively marrying key IT practices, including Configuration Management, Environments Management, Release Management, Service Management & Data Management.
The key activities you should implement:
Model your IT and non-production environment: know what your environments look like
Capture project system demand: shift planning and coordination left
Capture and control system development life cycle (SDLC) demand: test environment bookings
Proactively analyze and manage IT environment contention
Coordinate and plan using environment calendaring and event collaboration methods
Control chaos, support environments requests with service management (lean service requests)
Standardize and simplify your release operations through run books.

Application Releases
Data Releases
Infrastructure Releases

Streamline your "atomic" release tasks through embracing automation.
Improve continually through centralized status accounting and reporting (health, usage and service)
Don't Tool Shoehorn!
All too often organizations will try to cobble together a solution by shoehorning existing investments. For example, trying to re-engineer an IT service management (ITSM) or defect tracking tool. The issue with this approach is that it has been tried a million times before (sorry to burst that bubble) and you will always be fighting against the purpose of the technology and ultimately exposing yourselves to lots of unnecessary and ultimately unfruitful work.
Benefits
By getting your IT and Test environments management right, you will remove a major impediment to project delivery success and ultimately delight your stakeholders and the end-customers through delivering faster, higher-quality and cheaper solutions.

Next Step
Look for a solution that can address all your Test Environment needs. Consider a tool like Enov8 Environment Manager which was built specifically for helping organizations better understand and manage their Enterprise IT Landscape.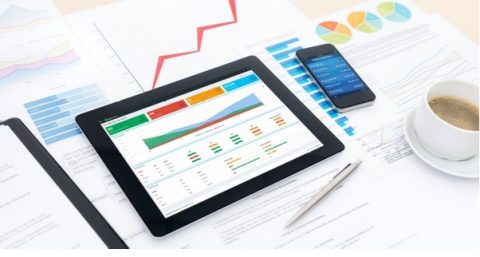 Innovate with Enov8
If you are interested in learning more about IT & Test Environment Management and IT Release Management then contact us about Ecosystem. Enov8 EcoSystem is the world's leading IT Enterprise Intelligence platform. Ecosystem is a fully configurable and highly integrable solution that comes with out of the box "enterprise management" functions that support IT & Test Environment Management, Release Management, IT Operations Management, Configuration Management & Service Management.
About the Author
Niall is the Co-Founder and CIO of Enov8. He has over 25 years of experience working across the IT industry from Software Engineering, Architecture, IT Environment Management, DevOps, Testing Transformations and Executive Leadership. Niall has worked with, or advised, many global organizations covering verticals like Banking, Defence, Telecom and Information Technology Services.
Contact SoftwareTestingMagazine.com if you want to contribute quality software testing and software quality assurance content on this website.